The Wandering Chef Catering Cart & Chef Mike brings you extraordinary food & the highest level of service. We use only the best quality foods available. Our expertise includes Classic Comfort Foods, Pacific Rim, Asian Cuban Fusion, Mediterranean & Southwestern cuisines. The presentation of our food is as outstanding as the taste. 
Our philosophy is to always provide high quality catering for a moderate price. We use years of experience to prepare delectable food that will light up your senses. We take pride in providing food & service that is above & beyond the ordinary. 
As you look through the menu, you will notice there is no pricing. We do not offer boxed specific choices or menus! We want each of our customers to customize their menu for their tastes & specially budget! We want you to be happy with your food choices & budget. Simply choose the items that make your stomach growl & start building your menu. We will guide you from your choices to fit into your budget. This has worked for us for over 25 years. We wish to express our gratitude for choosing us for your special event. 
Chef Mike, Bon Appetite!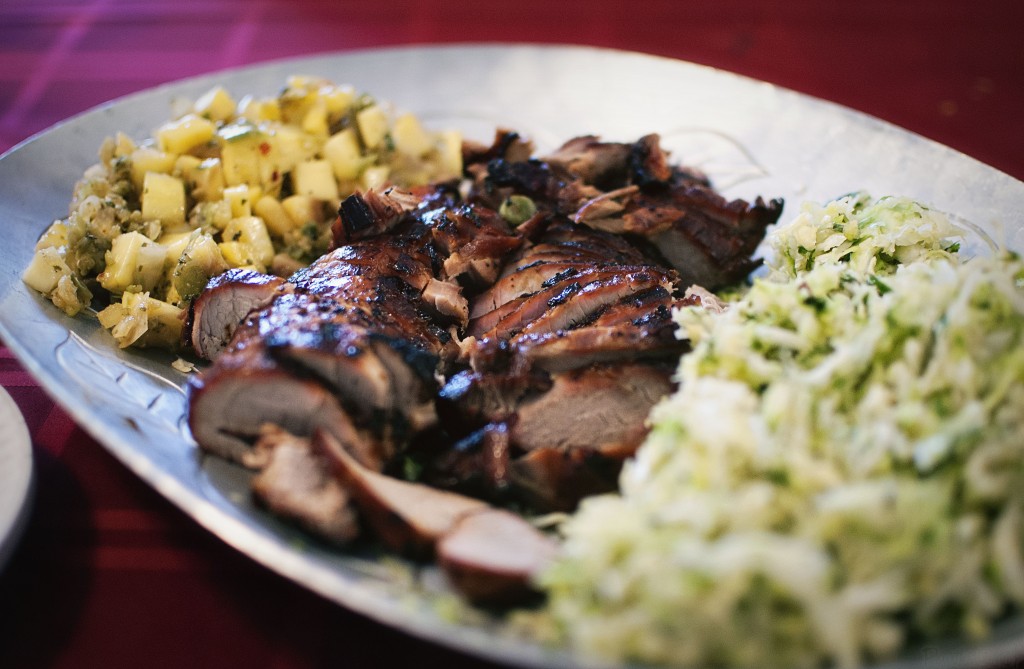 HORS D'OEUVRES
Gourmet cheese board with Mediterranean platter with babaghanoush, hummus, roasted red pepper romesco dip, feta cheese dip, grilled vegetables & pita chips

Spicy Singapore noodles with coconut sauce

Smoked shrimp with horseradish & raspberry vinegarette

Assorted hand rolls & sushi rolls

Assorted sliders: 

tamarind turkey with lime cilantro slaw; portobello mushroom with goat cheese & pesto; beef with caramelized onions & blue cheese; buffalo chicken

Empanadas

Greek meatballs

Chinese dumplings with our famous Cuban fusion sauces

Pecan chicken bites

Wild mushroom tartlets

Turkey sausage wontons

Crab cakes with fruit salsa

Potato pancakes with caviar & crème fresh

Coconut chicken or shrimp

Filet mignon on garlic toast

Scallops wrapped in bacon

Homemade franks in a blanket

Beef, chicken or shrimp satays with dipping sauce

Baby lamb chops with mint pesto

Beef, chicken or pork pearl balls

Stuffed mushrooms with either crab meat, sausage or cheese & spinach

SALADS
Watermelon with feta cheese & basil

Carrot raison coleslaw

Spicy cold sesame noodles

Assorted fresh seasonal fruit with mint & fennel

Wild rice with grilled vegetables

Pasta primavera with grilled vegetables
CHEF SPECIALTIES
Chicken with Asian stir fry, teriyaki sauce, black bean sauce, garlic sauce
Chicken or pork strudel
Ropa Vieja
Traditional Cuban Sandwich
Lentl Stew
Grilled chicken with lemon buerre blanc
Pork or chicken with apple rosemary cream sauce

SEAFOOD
Mussels with garlic & pernod sauce

Smoked salmon with mustard & maple rub or Memphis rub

Halibut poached in cilantro pesto sauce

Grilled tuna with dill caper sauce
MEATS/ CARVING STATION
Texas bbq brisket/Pulled Pork

Prime rib with horseradish cream sauce

Pork loin with apple rosemary cream sauce

Roast beef with horseradish sauce

Roast leg of lamb with mint pesto sauce

Filet mignon with gorgonzola cream sauce

House smoked ham with pineapple caramel bourbon sauce

VEGETABLES
Grilled & Marinated
Roasted root
Decadent potato purses
Bourbon mashed sweet potato
Parmesan & caramelized onion mashed potato
Garlic roasted new potato
RICE & PASTA
Rice pilaf
Fried rice
Wild brown rice
Coconut sticky rice
Moroccan couscous
Balsamic cranraisin rice
Assorted pastas with house made sauces: bolognese: wild mushroom; sun dried tomato & basil; roasted red pepper; gorgonzola cream; tomato, caper & olive; vodka; marinara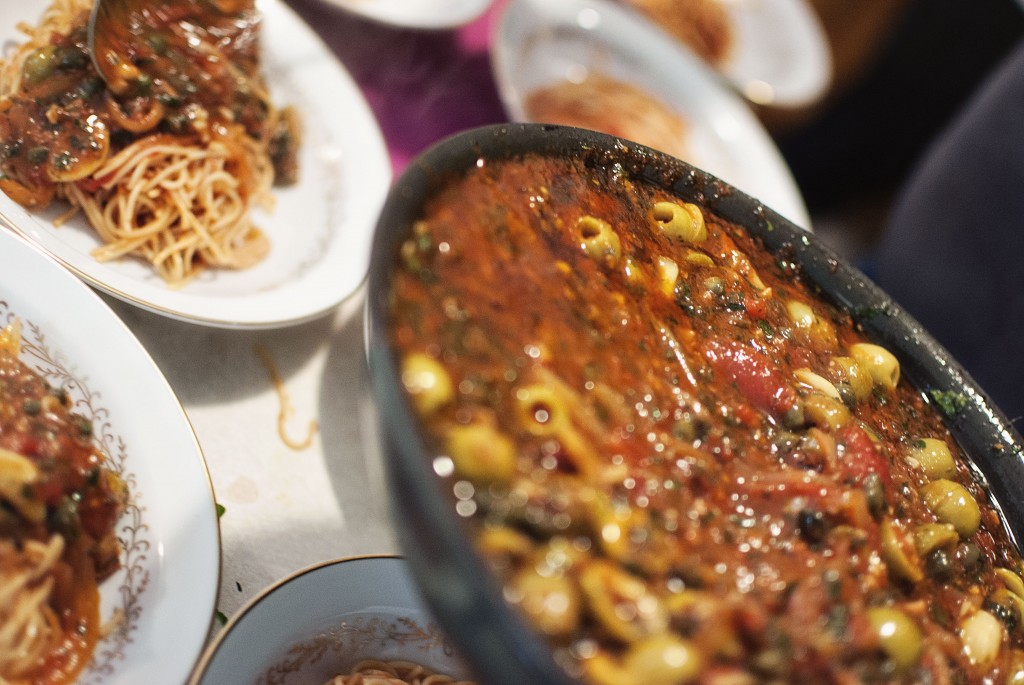 DECADENT DESSERT  House made
Truffles
Tiramisu
Chocolate mousse
Cardamom rice pudding
Bourbon caramel bread pudding
Triple chocolate cherry brownie
We also offer items for: Breakfast/Brunch; Cold Seafood Bar; Gourmet BBQ's.
We are a full service catering company that offers service personnel, rental equipment & live music.
 Please email us with any catering inquiries or questions. We would love to cook for you  soon!